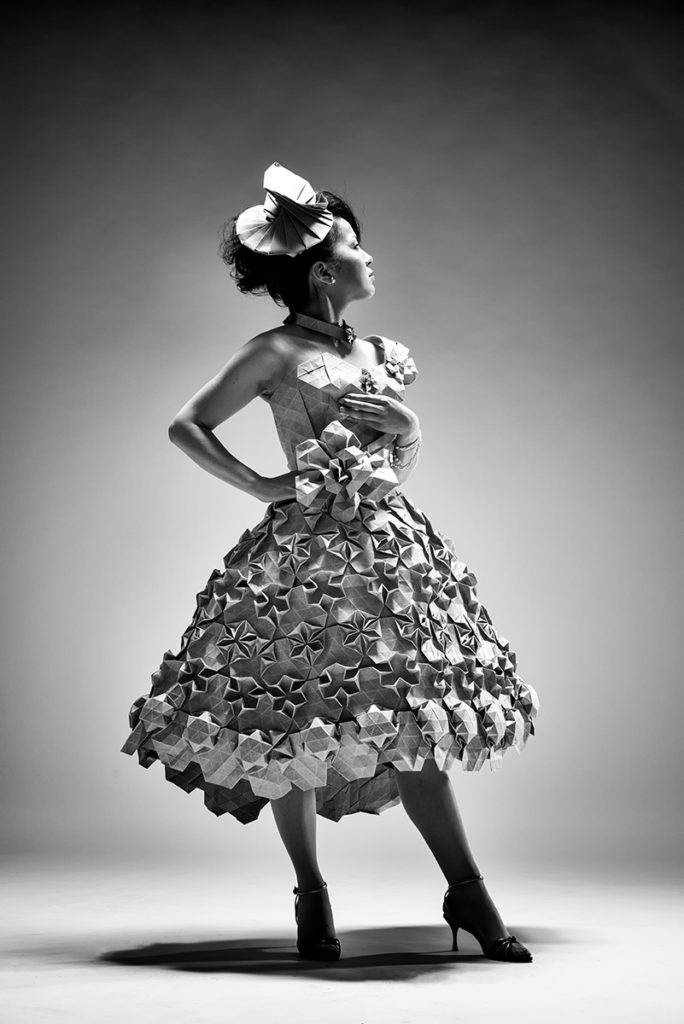 "A blank piece of paper"
A sailing chart for an unknown world.
"一枚の紙"
未知なる世界への航海図のよう。
"The meaning of the folds"
Depicting the history of my journey thus far.
In the same way that encounters, conflict and trial-and-error weave together to create one's personality, each crease in the paper from right to left and top to bottom come together to create separate smaller pieces that taken together depict the greater whole.
"折る"
様々な航路を描いていくこと。
出会い、葛藤、試行錯誤。縦に横にさまざまな線を走らせ、作品とその人生を織り上げていく。
"Building three dimensional works"
An exploration of the concept of life.
I want to create forms from paper that have a life-like quality, and appear to have their own autonomous spirit.
"立体"
生きることのリアリティーを求めて、自律した精神と独自の感覚を様々なフォルムのうちに切り開く。